Items of Interest
The Last Cardiff - Glasgow TPO
for more information see:-
BBC NEWS - Mail train makes final journey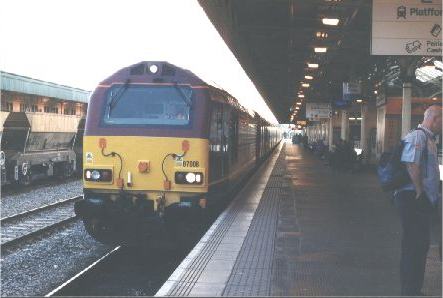 The last Cardiff - Glasgow Travelling Post Office arriving at Cardiff Central Railway Station on Friday the 9th May 2003.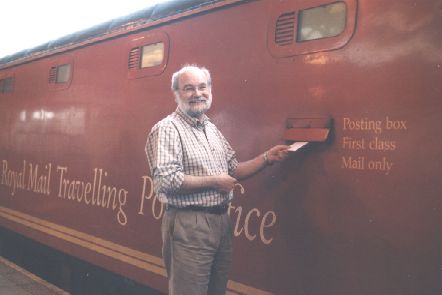 Posting Mail to Glasgow on the train.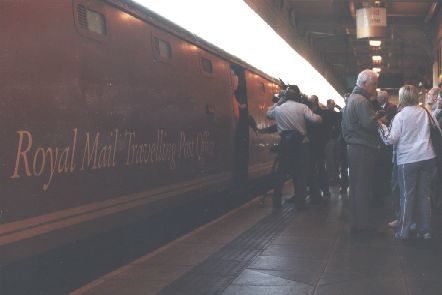 Jason Mohammed from BBC Wales was there,
it was reported on Monday's news.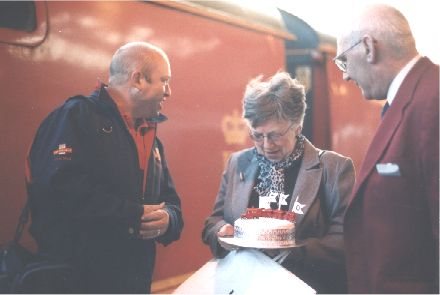 A wellwisher baked a special cake to mark the occasion.
Photographs taken by a member of Cardiff Philatelic Society.
---
Back to top